Skylight replacement and maintenance
Quality skylights make all the difference to the interior of a commercial building. If your skylights are in need of repair or replacement, FHS Roofing Ltd can help.
Lightening up an old dull interior
New feeling to an old roof
Five year workmanship warranty
Manufacturer material warranty
Minimised disruption to existing tenants
Work outside normal hours available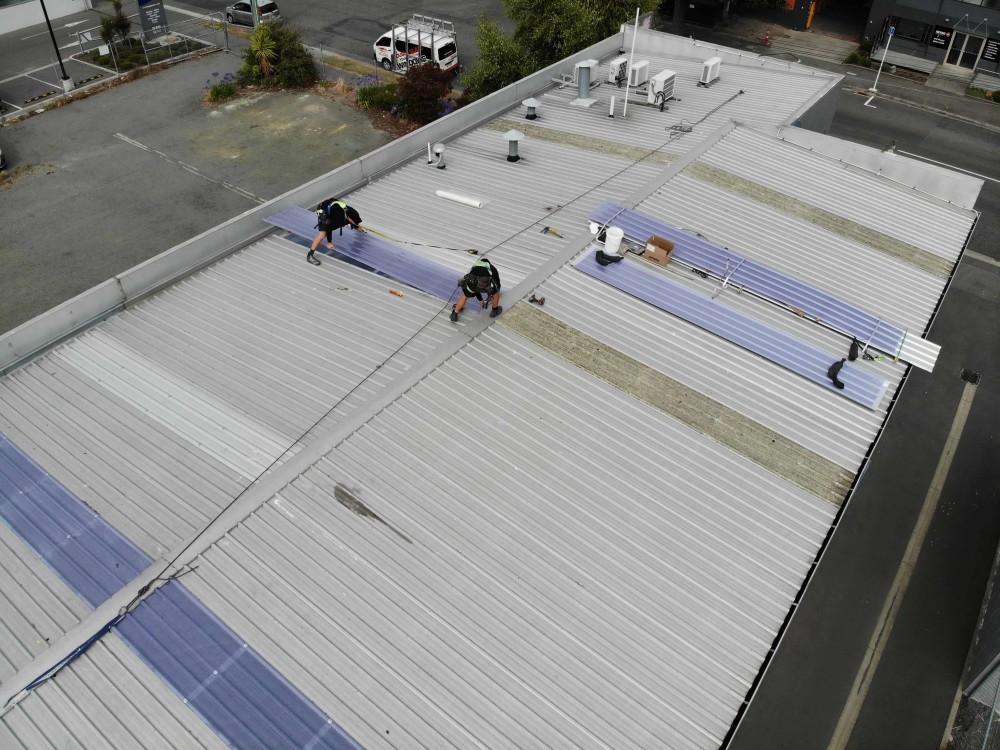 Protect your asset
As skylights deteriorate the material becomes more opaque and thinner increasing the risk of developing cracks and blowing out in strong winds. Avoid these potential risks.
Leaks in frosty conditions
Internal damage
Long term expense
External damage
Loss of light from yellowing mertials
It should go without saying that we do not recommend you attempt to repair or fix the skylights on your commercial or industrial building yourself.
Neither should you engage builders or other trades for this type of job. This is best left to experienced roofers who have a wealth of knowledge of the finer points of this job and are also health and safety trained.
Get in touch
If you need more information or a roof assessment, give us a call, or send us an email.
Receive a quote
If you're after a specific service our helpful team can provide a quote. We do offer site visits and can make a job assessment on what needs to be done and sort out a quote from there.
Have the job done
We're experts in our field and our helpful roofers will get the job done right the first time, with little disturbance to you, your tenants, or other buildings.
Hear from our happy clients
Protect your assets. Get in touch with our team of roofing expert today for all your roofing concerns and needs.