Family-owned and operated since 1927, our team of roofing experts are proud to maintain, repair and replace roofs across Canterbury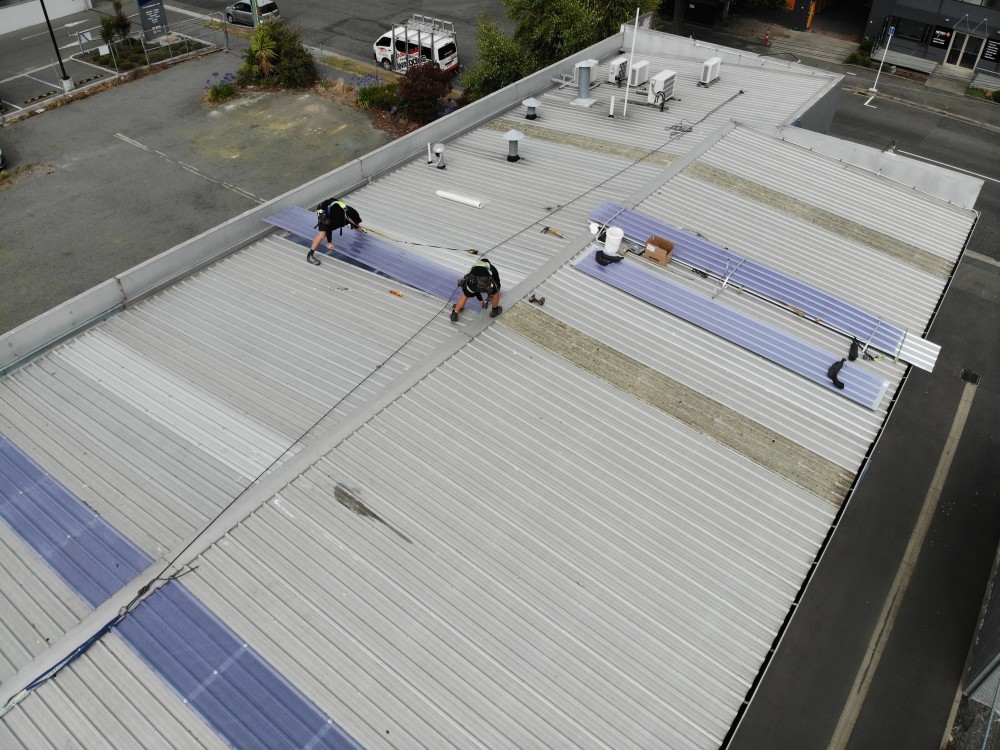 Who are we?
Canterbury's most trusted
Established in 1927 by Frank Henry Suckling, FHS Roofing Ltd is now a fourth-generation owned and operated family business. Since our outset we have specialised in; commercial roof maintenance, repairs and replacement and, more recently, have also added a residential arm to our business specialising in residential re-roofing and spouting/gutter replacement.
​We believe in the power of trust and transparency and the value of long-term business relationships. We are committed to hold on to our reputation as the best roofing service providers in Canterbury.
Commercial roofing
FHS Roofing Ltd offers the full across-the-board roofing service for commercial properties ranging from gutter cleaning through to re-roofing. We have a highly experienced team who are capable of tackling any roofing problem, no matter how large or small. We are committed to increasing the longevity of your existing roof and welcome enquiries from commercial property managers and owners regarding any roofing issues. The staff at FHS Roofing Ltd are highly experienced and trained in all aspects of leak detection and repair and have a flair for finding solutions for all commercial and industrial roofing problems.
No job is too big or too small and no problem is too difficult to be solved.
Residential roofing
For residential property owners, FHS Roofing Ltd offers re-roofing and spouting/gutter replacement services. Your home is your castle and we are committed to treating it that way. We have staff who are qualified LBP's in both roofing and building and have a highly experienced team. We specialise in metal roofing and spouting.
Protect your assets. Get in touch with our team of roofing expert today for all your roofing concerns and needs.